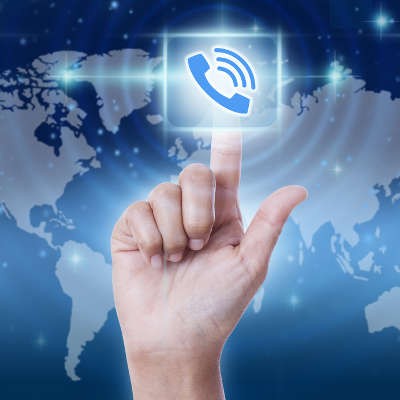 As useful as phone systems can be, they can be a real pain for a business to deal with. Between running the wiring for each office phone line (and dealing with the distraction that introduces into the workplace) and shouldering the significant bill from the phone company, it's little wonder that many offices are abandoning traditional telephony in favor of a VoIP-based approach.
---
VoIP is short for Voice over Internet Protocol, which helps explain how a VoIP solution can be so beneficial to businesses. First of all, since it utilizes an Internet connection to transmit call data, VoIP requires no additional cabling. This eliminates the stresses of running new phone lines to ensure each employee has a connection.
The freedom from cabling also makes onboarding new staff members much easier, as it does the task of rearranging the workspace. VoIP also assists with mobile considerations, as many solutions also feature connected applications. This allows you the freedom to stay connected while away from the desk.
Lastly, but by no means the least of a business' considerations, is price. VoIP is a much more economically friendly approach than the traditional landline system. This is due to the fact that, since your telephony is handled by your Internet connection, you have no need for a phone company and their billing. By cutting the cord on your traditional phone, you're cutting a major expense from your budget.
Plus, on-premise VoIP systems are becoming the norm, leaving older, outdated traditional phone systems to be the more expensive options. Finally, while you could stick with an on-premise VoIP system, you don't even have to; cloud-based systems are letting businesses ditch the in-house phone systems altogether.
If these examples have given you reason to think that VoIP-based communication has a place in your business, give us a call at 707-258-1492. We'd be happy to discuss your options with you.