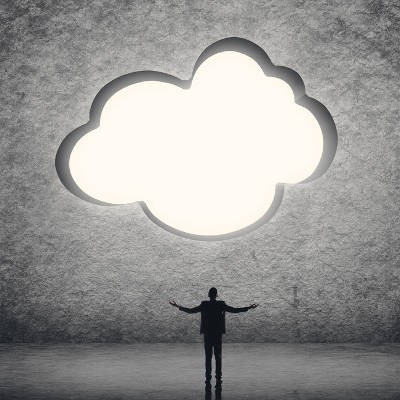 One of the biggest problems a business has with its IT infrastructure is the lack of funds a business has to commit to obtaining and maintaining the necessary computing infrastructure. Whether they're trying to run resource-intensive application, or simply need more storage space than they can manage independently, the cloud can provide them with the means to do so.
---
What if you could leverage the power of tens, dozens, or hundreds of computers dedicated to completing the processes your business undertakes? What if issues could be resolved seemingly instantaneously? What if you didn't have to manage an in-house server, and that it was maintained on your behalf--often with an uptime guarantee?
With a cloud solution, this can all be a reality.
A cloud provider can enable you to leverage their computing resources for far less capital investment than it would require you to create the same caliber of infrastructure for yourself. As a result, you are able to utilize a far more powerful solution to complete your necessary tasks. Your resource usage can even shift, depending on your needs at the moment. So, if you suddenly need more resources to complete a task, you no longer need to make alterations to your internal infrastructure. Instead, your cloud provider can simply allocate more of their resources to you (possibly increasing the rate that you will have to pay them), but ultimately allowing you to accomplish what your business needs.
Finally, you can expect most cloud providers to pass along the savings to you, as the technology they rely upon to function decreases in price. Therefore, as they are able to support more for less, they are apt to decrease their pricing in order to attract more, larger service agreements.
In essence, the cloud is made up of separate computing assets (that are meticulously cared for) that you are able to leverage for a fee. Should the server your computing infrastructure is allocated to fail, your resources are quickly migrated to another, minimizing the effect that you experience on your end.
Integrating a cloud solution into your IT strategy can have many more benefits to you and your business. To learn more about how the cloud can help your business, reach out to us at FormaTech IT Services by calling 707-258-1492.