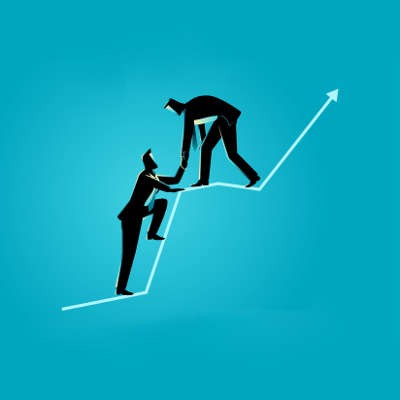 Managed IT services are all the rage in the business world, and for good reason. They allow businesses of all varieties the ability to focus on their goals rather than their IT maintenance. However, it's not always easy to understand what every single service offered by MSPs like us provide is. Here are three great services that we can provide for your SMB.
---
Remote Monitoring and Management
On-site visits are a major pain point for organizations that need support immediately when there is an issue. If you experience trouble with your technology, traditionally you would have to wait until the technician arrives for the problem to be resolved. Since there's no guarantee that they will be available immediately, you could waste valuable time and resources just waiting for help to arrive. Thanks to the Internet, however, you have a much better option that won't keep you waiting when you need help most.
Remote monitoring and management (RMM) allows professionals to remote into your PC when there is a problem so that you don't have to wait for a technician to arrive on-site. This winds up saving your organization both time and money, as you won't waste any revenue on downtime while your technology is being repaired, and you don't have to pay the technician for making the journey to your office. It's a win-win scenario, as most problems can be resolved without the need for an on-site visit.
Backup and Disaster Recovery
Data backup is critical for any organization that wants to ensure business continuity, but it's not always easy to figure out your ideal solution. We all know that tape backup is as outdated as it gets, but perhaps you don't know an alternative. Tape backup is both time-consuming and resource-intensive, and it runs the unnecessary risk of completely missing a backup due to user error. How can you make sure that backups are being taken regularly?
The easy answer to this is using a Backup and Disaster Recovery (BDR) solution. With BDR, you can take multiple backups of your data throughout the day, which compared to the one-a-day nature of tape is astounding. In fact, backups can be taken as often as every fifteen minutes, and can be called upon from the cloud in the event that they are needed. It's just one way way that the cloud makes data recovery easier than ever.
Unified Threat Management
Security is of the utmost importance, especially in an industry where sensitive data is used on practically a daily basis. It doesn't matter if you don't think that your business will suffer from a security breach. It should make sense that you want to take preventative measures to keep issues from popping up, but sometimes it can be challenging to afford such measures when you see your organization as such an unlikely target. The problem here is that all businesses have information that is valuable for hackers, so it's not beyond the realm of possibility that you will suffer from a breach in the near future.
Unified Threat Management (UTM) solutions are designed to take these preventative measures against threats so that you don't have to deal with the fallout of a hacking attack. Included are four major security solutions: a firewall, antivirus, spam blocker, and content filter, all of which aim to keep threats out of your network and promptly eliminate them before they can cause irreparable damage.
Do any of these services sound like great opportunities for your business? They should! To learn more about RMM tools, UTM solutions, or BDR devices, reach out to us at 707-258-1492.